_______________________________
Ace Hardware - Midland

Riverside Restaurant - Freeland

LumberJack - West Branch

Pat's Food Center - Freeland

Mikes Restaurant- Houghton Lake

Boulavard Lounge - Midland

Clare Welcome Center

Crankers - Mt. Pleasant

Currie Golf Course

Mid Michigan Golf Center

Mackinaw City Welcome Center

Northwoods Outlet-Pinconning

Sault St Marie Welcome Center

St. Ignace Welcome Center

Shirlene's Restaurant-Midland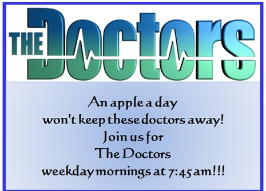 MONDAY MORNING
COFFEE BREAK!
NOW YOU CAN REGISTER ONLINE BELOW ANYTIME TO WIN THE MONDAY MORNING COFFEE BREAK FROM COPS & DOUGHNUTS!
MONDAY MORNING AT 7:15, BRAD WILL DRAW A WINNER AND THE WINNER WILL RECEIVE A $15.00 GIFT CERTIFICATE TO COPS & DOUGHNUTS.
FOR ALL THE LOCATIONS GO TO WWW.COPSDOUGHNUTS.COM
REGISTER BELOW
Enter your information below and stay up to date on
Contests, Giveaways,
Auctions Dates,
and More!
Sunny 97.7 Email Club!
IT'S BACK!!
MICHIGAN'S ADVENTURE
FAMILY FOUR PACK FRIDAYS!!!
Sunny 97.7 is giving away Family Four Packs of tickets to Michigans Adventure Amusement Park!
Winner will be announced every friday at 9:20 am
Register below to be entered in to win a Family Four Pack from us!!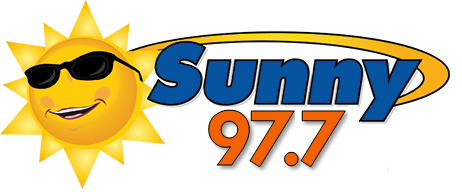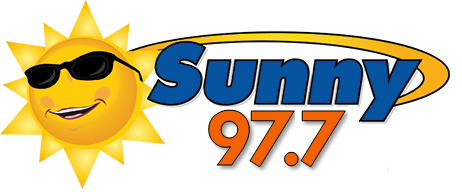 PICNIC & MOVIE FROM LALONDES
Listen To Sunny 97-7 this Tuesday through Friday Morning for a Fourth of July Picnic and a Movie from Lalonde's Market of Midland and Sunny 97.7!
Every Morning (starting Tuesday) at 7:45, Brad Morgan will play a clip from a song…the first caller that correctly identifies the song wins a Picnic Basket from Lalonde's and two Midland Cinema Movie Passes! Your Picnic Basket will include LaLonde's famous "Independence Brats" made with bacon, beer, steak sauce, chilies, & barbecue sauce.
PLUS:
6 pack of Stadium Brat Buns, 2 lbs of Potato Salad, Baked Beans or Coleslaw, 1 extra large bag of Lay's Chips or any flavor of Doritos, 1 extra large fruit cup, and 1 2 liter of pop. All packed in a Styrofoam cooler with two Midland Cinema Movie Passes!
Fireworks Location, & Time.
Midland- July 4th @ 10pm @ Dow Diamond
Saginaw- July 4th @ 10:15pm @ Ojibway Island
Bay City- July 5th, 6th, 7th @ 10:05pm @ Wenonah Park
Mount Pleasant- July 4th @ dusk @ Soaring Eagle Casino
Clare- June 29th @ 10pm @ Shamrock Park
Harrison- July 3rd @ 10pm @ Clare County Fairgrounds
Auburn- July 13th @ dusk @ Tri-City Race Track
Lake Isabella- June 30th @ dusk over Lake Isabella
Beaverton- July 4th @ dusk @ Ross Lake